Managed WordPress Hosting Plans
Let your visitors experience the fastest Wordpress!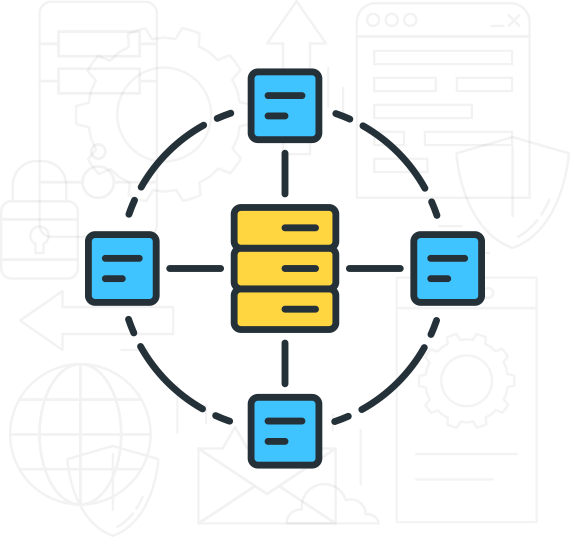 WORDPRESS SERVER
TECHNICAL SPECIFICATIONS
Hardware Features:
Software Features:
Why QASERVER?
Optimized for WordPress
We actively contribute to the WordPress codebase, so you can be sure that we know all the ins and outs of this world-class CMS.
Our rich set of features will empower you to manage your website effortlessly.
Enhanced Security
We take security seriously.
All of our servers come with an additional security layer free of charge. That means, your WordPress website will be monitored 24/7 and protected against the majority of vulnerabilities, malware, and other potential threats.

Speed
If your WordPress hosting isn't fast, it's not relevant. We know that milliseconds matter.
To help you surpass your competition, we use LiteSpeed WebServer - arguably the fastest web server in the world, tuned especially for WordPress. LiteSpeed also comes with the LS Cache Plugin, which optimizes your WordPress site to work on peak performance.

Developer friendly
If you like to tweak your files from time to time, you are in for a treat.
Our WordPress hosting empowers developers to have a seamless website management experience.
FAQ
Feel free to contact us to answer your queries.
WordPress is the simplest, most popular way to create your own website or blog. In fact, WordPress powers over 40.0% of all the websites on the Internet. Yes – more than one in four websites that you visit are likely powered by WordPress.
Many years ago, WordPress was primarily a tool to create a blog, rather than more traditional websites. That hasn't been true for a long time, though. Nowadays, thanks to changes to the core code, as well as WordPress' massive ecosystem of plugins and themes, you can create any type of website with WordPress.
Managed WordPress is our streamlined, optimized hosting platform for building and managing WordPress sites. The entire hosting environment is built around making your WordPress sites run faster and more securely. "Managed" for WordPress means that we handle basic hosting administrative tasks, such as installing WordPress, automated daily backups, WordPress core updates and server-level caching.
If you have lots of time and you are familiar with running WordPress websites, you are probably better of choosing our
web hosting
plans. If you are running a business and you want a website that just works with minimal hassle, you should seriously consider QAserver
Managed WordPress Hosting
plans.